The Most Romantic Gift Of All, The Romance Of Real Rubies
Please allow us to introduce you to our most wonderful Raspberry Heart collection.
We have a number of different stone and metal options which are all available to order using our drop down menus on our product pages. The ruby and gold necklace is a particularly popular choice as is the diamond and gold necklace. Our Raspberry Heart collection is a stunning and very luxurious collection full of heirloom pieces. There will be lots of daughters looking sideways at their mothers Ruby necklace, with lust in their eyes, if you buy one of these. Or… if you have a slightly wild unconventional side, or your loved one does, how about a black diamond necklace? All these combinations are a possibility.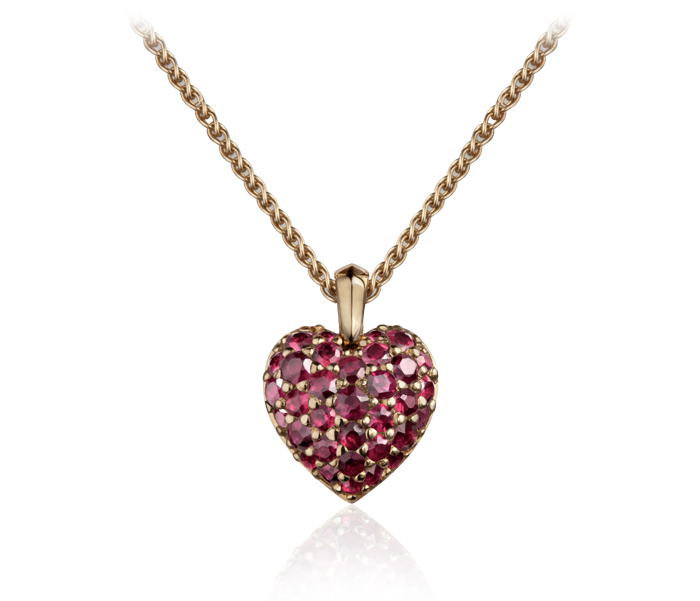 Our Stephen Einhorn Raspberry Heart Necklace
The Raspberry Heart is a timeless collection, not only for Valentine's Day but as a simple romantic gift  for anytime of the year. It's a little piece of luxury that is never going to disappoint. The rather stunning heart pendant necklace from the collection, and each earring, is set with 33 pavé set stones. This is all done in our workshop in Islington, using a special microscope which magnifies up to 100 times.

Raspberry Heart diamond Pave stud earrings
The stones are set using an age old technique of raising the metal around them to hold each tiny stone in place and make it secure. It is slow and very accurate work that you need to be very skilled to do.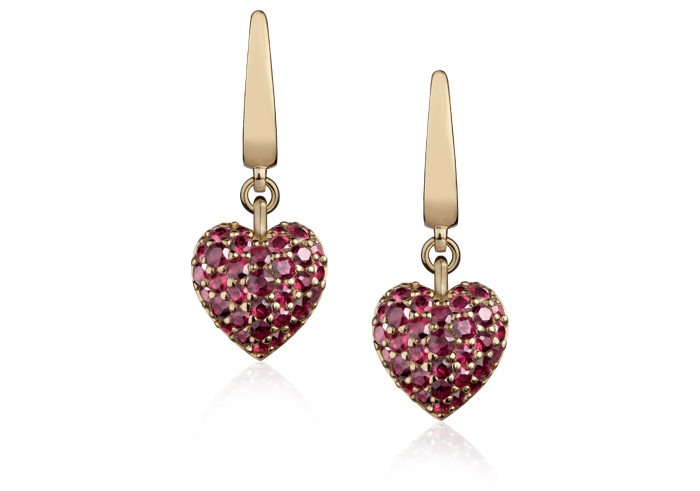 Raspberry Heart, Ruby Pave drop clip earrings
This collection like everything at Stephen Einhorn is handmade in our London based workshop, so when you buy from us, it's a lifelong relationship. (Not in an intense smothering way, but in a helpful, 'yes we are here to help' type way.) We are one of the few people who still make their designs in the UK, So.. pick any precious metal, or any stone, within this collection to make it yours.