Win Our Gold Trumpeting Angel Charm!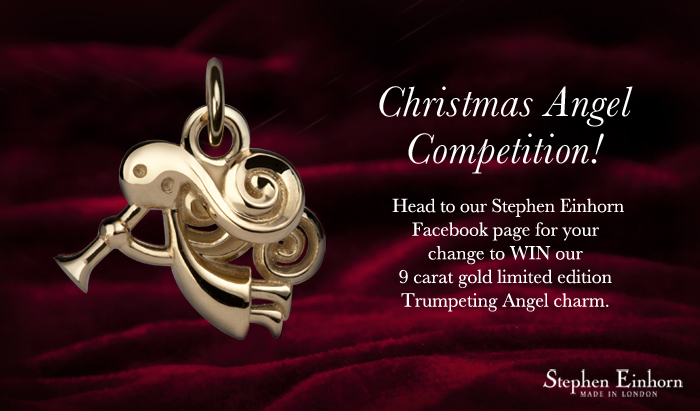 We're feeling very festive here at Einhorn Towers and so to celebrate we thought we'd run a little competition to win our very lovely 9 carat gold limited edition Trumpeting Angel charm – a beautiful design which we have made in collaboration with the fabulous Little Angel Theatre charity. To be in with a chance to win this charm simply head over to our Facebook page. We'll be choosing a lucky winner at 5pm GMT Monday 15th December.
Our Trumpeting Angel and Joey charm were made in partnership with the wonderful Little Angel Theatre and 20% of the retail price of each charm goes directly to the Little Angel Theatre charity. You can shop the designs here and read more about the Little Angel Theatre and our partnership here.