Spring Has Sprung At Einhorn Towers
Also known as the vernal equinox, the 20th March is the first day of spring. The sun is shining (well it's really trying!), there are cute little lambs running around Einhorn Towers (ok that may be a fib) and the bees are out…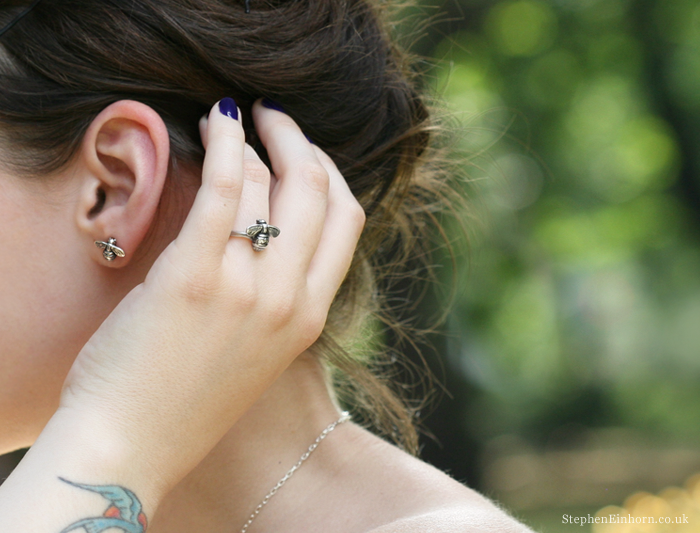 Stephen Einhorn's beautiful Bee jewellery collection includes a sweet little Bumblebee ring, super-cute Bee stud earrings, a beautifully crafted Bee charm, charm necklace, and bracelet, and a lovely Bee tie and lapel pin.
Our Bumblebee jewellery designs are all handmade in solid yellow gold, rose gold, white gold, platinum and silver right here in our London workshops. Not a single design is plated and each piece can be made in a variety of carats, including 9ct, 14ct and 18ct gold.
You can shop Stephen Einhorn's unique Bee jewellery collection online, or you can visit us at our London jewellery shop on Upper Street, Angel, Islington, N1. We'd love to see you… and don't forget we are one of the few British companies left who make everything on site. We can alter, we can revamp, we can service, and generally look after your Stephen Einhorn jewellery. We pride ourselves on the highest levels of customer care and aftercare; with us it's a lifelong relationship.