What Is Trilliant Cut – Our Fine Jewellery Guide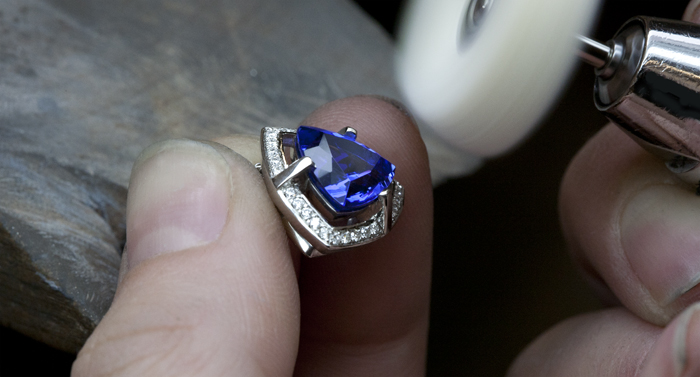 The Trilliant cut stone is rather more elegant than it's sci-fi sounding name suggests. It is in fact a portmanteau of 'triangle' and 'brilliant' and that's exactly what it is: a triangular modified brilliant cut. The brilliant cut is of course the ultimate circular classic when it comes to diamonds and gemstones. With the perfect balance of facets to height and weight ratio it is a great choice for a round stone. What makes the Trilliant such a luscious choice is its combination of the brilliant cut's facets with the unusual triangular shape, making it a real statement. In order to get the right proportions, the Trilliant is deliberately shaped with lesser depth and a larger table, giving skilled cutters the opportunity to ensure it has maximum fire, scintillation and brilliance. Meaning the Trilliant will truly dazzle.

Suited to a variety of gemstones as well as diamonds, this shape makes coloured stones even more desirable, giving them at once a classic elegance and a contemporary look. The Trilliant was developed by cutters in Amsterdam and later patented in New York in 1962. Sometimes referred to as a trillion or trillian, the cut is relatively new, making it the perfect choice for those who are looking for a piece of fine jewellery which is a little more modern.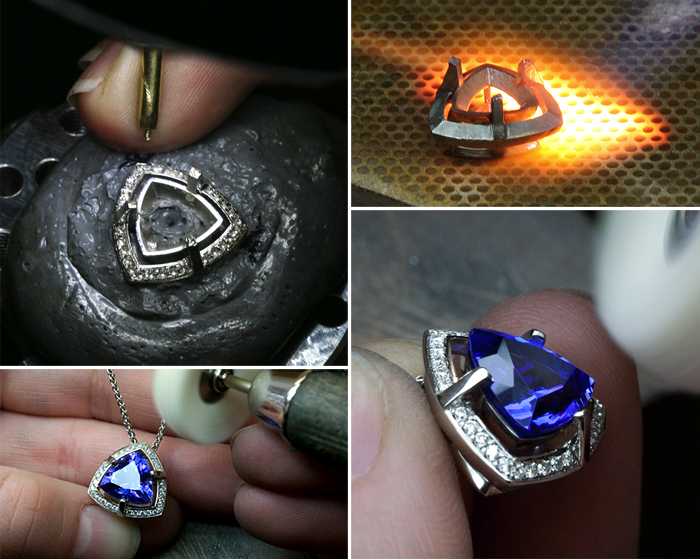 This beguiling combination of modern and classic is what makes the Trilliant so suited to Stephen contemporary, but timeless fine jewellery designs, and his new platinum Tsarina diamond Halo necklace is no exception. With the setting beautifully following the contours of this opulent tanzanite stone, surrounded by 30 diamonds, this piece tells a story of exquisite craftsmanship and enduring style. And the rest? That's up to you.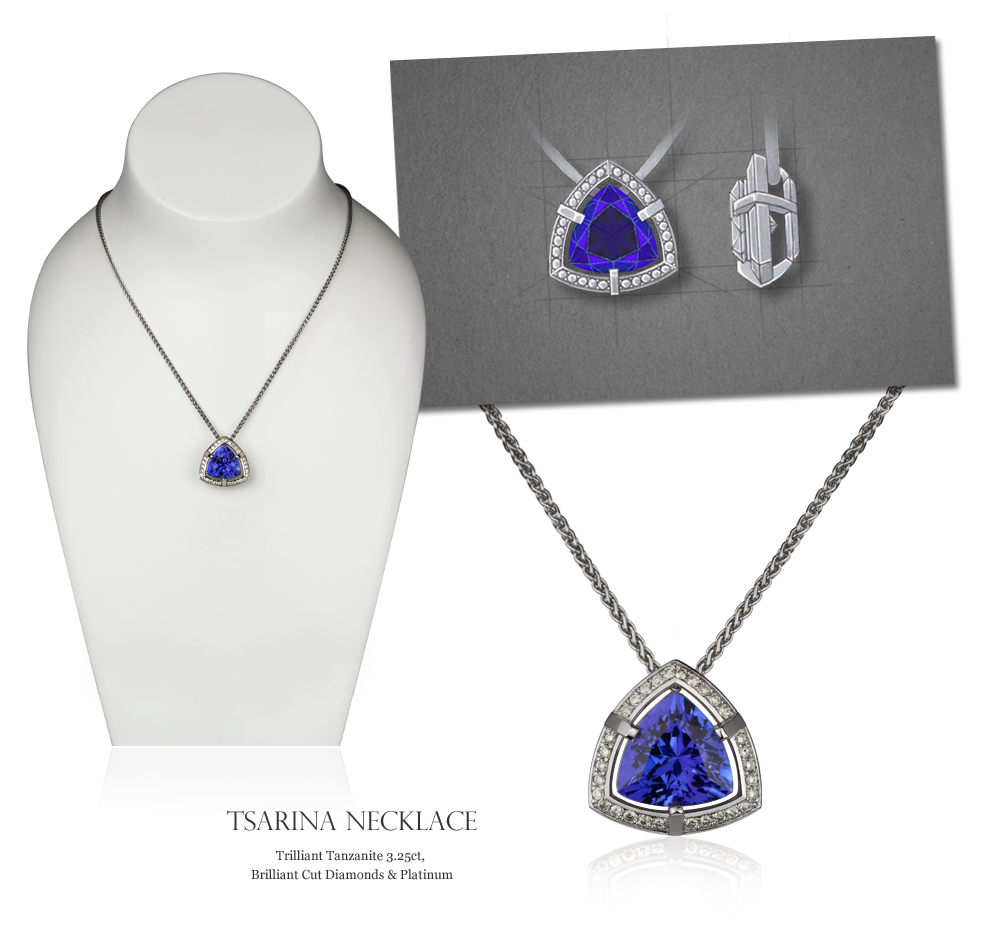 Read all about and shop our new Tsarina fine jewellery collection here online or visit our London jewellery shop in Islington.