What's On In March – Art & Design In London
My latest London offerings…
Who: Song Dong
What: Waste Not
Where: Barbican Curve Gallery, London, EC2Y 8DS until June 12th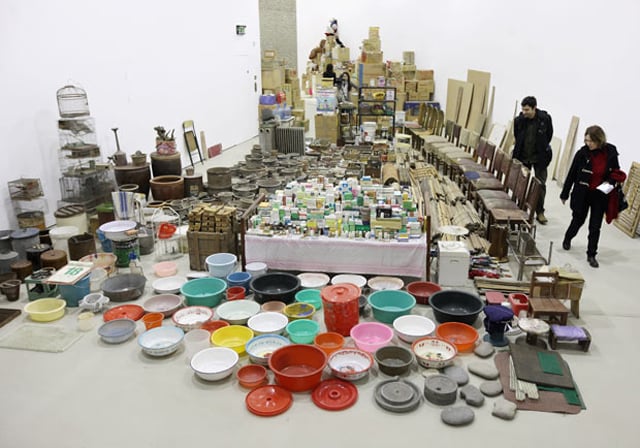 An amazing installation of over 10,000 household possessions collected over a 50 year period by the artists mother. Including empty toothpaste tubes, carrier bags, plastic bottles and flowerpots. This is not only a tribute to his mother but a reflection on the period of Mao's Cultural Revolution when being frugal was the only way to survive. As a result Song Dong's mother would hoard every scrap of material that she could find. The exhibit also includes part of the family home. Song Dong was responsible for the Chinese installation at the 2011 Venice Biennale, which used 100 wardrobes collected from his neighbours' homes in Beijing.
Who: David Hockney
What: A Bigger Picture
Where: Royal Academy, Piccadilly, London W1J 0BD until till April 9th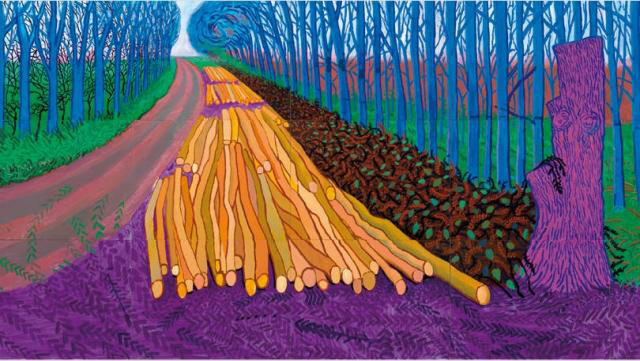 I'm not one for these major, over-subscribed shows but this is such a joyous show that it shouldn't be missed. You get the feeling that Hockney can't wait to get up in the morning and get on with the days painting, whether that be in his studio or out in the countryside of East Yorkshire. This show celebrates his landscape paintings starting with some early work from the 1950's followed by paintings from 1962 when he left the RCA. He returned to Yorkshire in 1997 and so began his fascination with the local landscape. Some of the galleries contain the same woodland views painted at different times of the year and give a wonderful representation of the changing seasons. His interest in modern technology has resulted in a series of 51 ipad drawings of Woldgate Woods. In the next gallery there is an even larger series of ipad drawings of the Yosemite Valley in California. Well worth queuing for a ticket!