Women's Jewellery Style: Hoop Earrings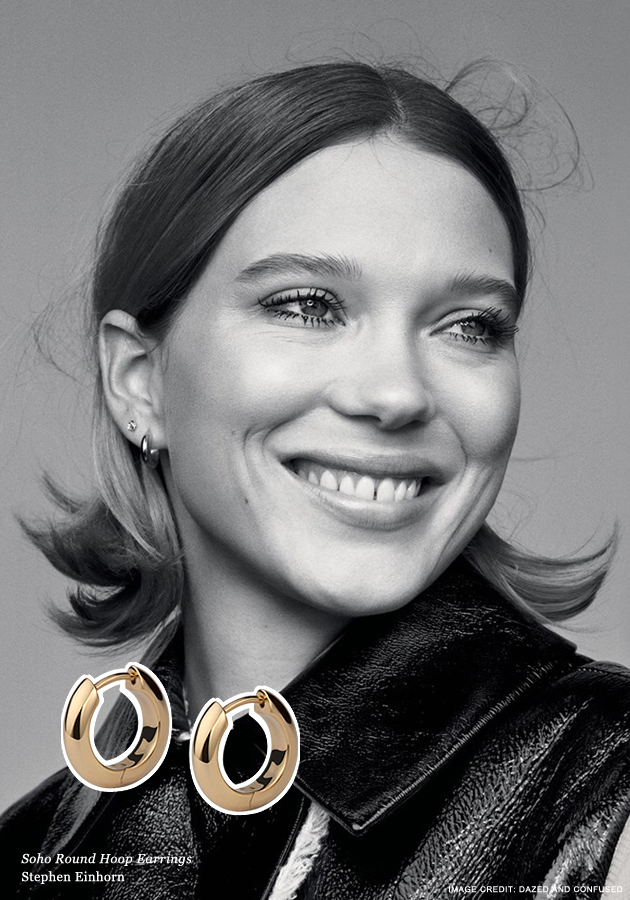 Hoop earrings are a jewellery box essential which have a long history both in and out of pop culture. They are the little black dress of the jewellery world – a classic which have never really gone out of style.
Our hoop earrings come in all shapes and sizes, from subtle and dainty to big and bold and are very difficult to get wrong, as the best thing about them is that they go with pretty much anything, and can't be dressed up or down. Also the really great thing about hoops is that they frame you face and help define your features and because of this they compliment any face shape. So if you're going to invest in a new jewellery piece this season make it a pair of hoops – they really are an all round winner!
Here's a few of our favourite looks that show just how versatile they are. From Léa Seydoux's laid-back luxe look, to Kiernan Shipka's bohemian loveliness and Coco Gordon Moore's rock and roll vibe, there really is a pair of hoops to suit any style.
Shop our earrings collection here.